List of the guides in Bilbao
Find out all our guides offering an activity in Bilbao
voir tous les résultats en
Spain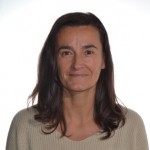 Los Rincones con sus Gentes y Tradiciones enriquecen al Turismo.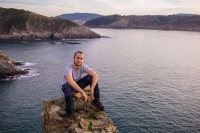 Danny E.
, Tourist guide & Basque culture and language promotor
Semi-pro
I'm an enthusiastic dreamer, a mad adventurer, a passionate traveller and a fan of the cultural exchange. A Basque proud of the land he was born and proud as well of its amazing culture, ancient and fascinating language, kind people, scenic landscapes, singular way of conceiving life...are u ready for an unforgettable experience? ONGI ETORRI GURERA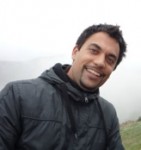 IKER B.
, Working as private tour guide. Loves traveling, sports, music, nature
Semi-pro
I was born in San Sebastian, Basque Country, I'm an enthusiastic person who loves travelling and sharing my experiences with people.
I've been doing this for long time with travellers, friends and family.
After travelling around the world in my last big trip, during 14 months, I'm even more prepared to guide you along the Basque Country and surroundings.

Would you like to listen to some of the stories I have to share, while I show you the beautiful country where I live in is?

I have a long experience guiding people along the Basque Country, specially around San Sebastian, Bilbao, Pamplona, Vitoria as well as the French-Basque Country and the Rioja wine region.

As well as I travel abroad often, I love to work showing my city and surroundings, guiding people to the best places, not only to the touristic ones, but to the off-the-track ones too. Always adding some of my little stories and anecdotes of each place making the journey more enjoyable.

Living in a place with a food-culture like us, it adds an extra value to my tours, being a member of a Gastronomy Club( famous sociedad gastronónica) in San Sebastian as I am.
This is only one of some of the tips I would offer you, considering that the only way to visit and access to them is being invited by a member! Great experience not to be missed!!

Come and feel the experience of the Basque Country with a real local guide! Ongi etorri! ("Welcome" in Basque).