FAQ / Help
What you should know about GOOD SPOT
What is Good Spot?
Good Spot is a collaborative platform for everyone. You can offer activities to people looking for authenticity and originality in their travels abroad or local discoveries. ?
So you will discover new activities near your home place (boat ride, walk, cooking class, photo trip...) or original expeditions for your weekends and extended holidays (thematic visits of European capitals, personalized tours of museums, good shopping spots, visits of original places, culinary experiences, etc.)…
Good Spot, as a go-between or intermediary platform, references all these activities and you can book them for you or your family safely and in a few clicks.
Where does the concept Good Spot come from?
We strongly believe in the emergence of new consumer uses (collaborative consumption) and the return to fundamentals. Let's go out of the beaten trails and look for "real life experiences" through individuals sharing, particularly thanks to the locals. ? Good Spot wants to help revolutionize the way we discover (or rediscover) the world around us, responding to two major problems:
In addition to booking transport or accommodation, it is difficult to find an original experience to complete the discovery of a place or an activity. Good Spot simplifies this process through its latest generation Internet portal. ?
It is difficult to monetize knowledge and/or an expertise in order to offer it to the general public in the most secure and simple way. Good Spot is committed to bring you the tools and a web visibility to ensure you an additional income.
The Good Spot approach goes beyond the logic of standardization of mass tourism travel, like AirBnB service for accommodation services or Blablacar for car sharing.
Is Good Spot for the general public?
Good Spot is open to all of you! The list of activities is expanding every day. But Good Spot also welcomes all people interested in sharing moments; enabling them to create and offer authentic activities we usually call experiences, in a few clicks.
In each of us there is a talent to share!
What is a Spot?
A spot, also called an experience, is a service provided by a private guide, semi-professional or professional, to one or more persons. This activity has to be unique, original and authentic, aiming to share a moment of life and / or to find a place or a specific activity for one or more people.
How much does it cost?
The guides themselves define the price of their service. However, we strive to advise that this rate corresponds to the content of the service. Good Spot invoices only 3% of the booking amount to cover bank charges and the logistics.
Why complete my profile and what for?
As a user, completing your profile will bring more credibility to the opinions and advice that you publish. As a guide, a complete profile reassures users and gives a better visibility on the platform.
?
What are Good Spot guarantees?
We do everything possible to ensure that each reservation corresponds with the original description, and takes place in the best conditions. Each experience has to be unique. Otherwise, we guarantee a refund of the booking fee (depending on the CGU).
How do I contact the Good Spot team?
How do I know if an activity is interesting?
We only publish activities respecting Good Spot terms of use. In addition, each activity must be integrated in a process of sharing and provide significant added value in the discovery of a place, a region, or activity.
Opinions & comments from users who were part of a specific activity should also help you to give a visibility to your offer.
The booking system
How to book an experience?
It's very simple. Once connected to Good Spot, use the search engine, select the activity and then click on "book". The payment procedure is very simple to follow. However, if the list of activities doesn't meet your requirements, please let us know your wishes! We will look for unique activities corresponding to your criteria.
How to find an experience?
Good Spot offers a search engine. You can still improve your search using these criteria:
Keywords?- Dates?- Categories?- Price?- Duration?- Group size?- Languages
What should I do after booking an activity?
The guides dispose of 24 hours to respond to your booking request. We encourage guides to send a response as soon as possible. However, delays can occur depending on the member's time zone location.
Can I use an international credit card?
Good Spot allows payment with all credit cards available on the market including PayPal accounts.
Is the online payment system secure?
Good Spot online payment is carried out and guaranteed by a French bank.
How to contact the "guide"?
You can ask questions to members offering the activity by clicking on "Ask a question" from the description page of this activity or even from the guide's profile. You will receive the guide's contact details within 48 hours before the service date.
What is the cancellation policy?
We understand there can be mishaps?.
Caution: To avoid any disappointment, please arrive early enough at the meeting point. After 30 minutes waiting, the guide assumes that you have cancelled the appointment.
If you wish to cancel the service:
- More than 1 week before the scheduled date: cancellation fee amounting to the reservation fee (3%) paid during the booking registration comes to Good Spot. You will be refunded of the amount paid upon reservation minus the cancellation fee.
- Between 1 week and 48hs: The bank fee (3%) paid during the booking registration comes to Good Spot. The guide receives a compensation of 50% of the booking amount. You will be refunded of the other half.
- Less than 48 hours before scheduled date: the guide receives a full compensation and the booking fees come to Good Spot.
If the guide cancels the service, you will be fully refunded.
What if the guide is late or doesn't show up?
If the guide arrives more than 30 minutes late or if he cancels the activity within 48 hours before the service date and that you haven't managed to re-schedule it, you will be fully refunded.
You dispose of 48 hours to share with Good Spot any problems encountered during the activity, by contacting us here. Then, we get in touch with the guide in order to understand what hasn't been completed correctly. Good Spot will do its best to find an agreement. After a 48 hours period, Good Spot can no longer take action.
The guides are not paid until the activity hasn't taken place. We take very seriously the reliability of our guides. If some of them are regularly absent, Good Spot can delete their profiles.
I have a last-minute hitch, how can I cancel a reservation?
Just sign in, connect on your Good Spot account and select the reservation in the list, or contact us directly here. ?We invite you to participate as much as possible to the activities you reserved on our platform since each service is personalized by the guide and therefore causes upstream work.
Can I give a Good Spot gift voucher?
Good Spot team is working to add this feature as soon as possible.
Why write comments and how to create them?
Comments allow you to express your opinion about the activity you have booked. Once the activity is over, an automatic email will be sent to invite you to give your opinion about the activity.
What happens if there is a climatic hazard?
If the weather doesn't allow the guide to make the activity in good conditions, or if the weather doesn't offer an optimal security, the user who made the booking is invited to contact the guide to arrange another appointment. However, if the guide and the user fail to agree on a new date, the booking will be canceled and fees refunded.
How to ensure the activity's credibility?
Look first for activities with reviews, photos and descriptions. You can also take a look at the guide's profile to learn more about your future host. In addition, the Good Spot team is committed to have a talk with all the new guides before publishing their activities on the website.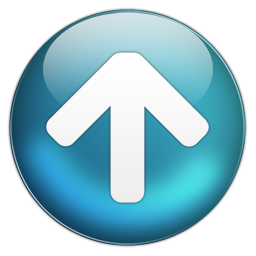 Become a Good Spot guide
You already have an idea? You would like to share your knowledge with people?
Who can offer an activity?
Anyone wishing to share a particular knowledge, skill or expertise can sign up and offer an activity on Good Spot. Note that Good Spot is committed to assist you in creating your services.
Good Spot aims primarily to offer a collaborative platform for individuals. However, if you have a professional structure (modest size), and you want to offer unique activities, it means that you do not use Good Spot platform for the promotion of a company's existing services. For more details, please consult our terms of use and conditions.
Why use Good Spot?
There is no need of Web knowledge to create an account, no need to spend your wealth in communication, develop payment modules, or to spend days managing your reservations, Good Spot takes care of everything!
How much do I charge for my activity?
You can compare your activity with similar ones already registered on our database. Try to estimate as much as possible the time spent organizing and performing your activity, and all additional costs incurred (including Good Spot commission, ranging from 10% to 15%). ?For a recent activity and as long as you have no participants opinions, we advise you to minimize the price of your service to attract early bookings. You can then adjust your pricing afterwards:)
If my activity includes food and other expenses, can I charge?
This depends entirely on you. We recommend you to include these costs in the price of your activity in order to manage your costs as simply as possible. You can also inform future participants about the additional amount they would pay during the activity.
What does my rate include?
It's very simple. Your price must include all costs included in your activity (if you need to buy museum tickets, how much do they cost?). Make sure you that you also charge an amount for your own service.
How much does my activity's uploading cost?
Putting your activity online, as well as the Good Spot team support, is free of charge. Nevertheless, in order to cover its costs, Good Spot charges a commission on each booking. That is transparent for the user.
This commission, amounting to 15% of the total booking is withdrawn from the guide's reservations amount (85%).
What kind of activity should I offer?
You can offer any kind of service, as long as it is original and it allows the discovery of a place or activity through sharing. ?Some additional conditions still apply:
• A minimum price of 5 € / person
• Be fully insured if the activity requires so
• Be aware of the behavioural charter mentioned in the terms appendix
• Do not publish accommodation ads (hotel or housing staff), unless the accommodation offered is not the purpose of the activity.
Are there banned activities?
You can submit any kind of activity so far as you agree to:
Respect the law?
Respect works and places visited?
Have a respectful behaviour anytime with anyone
Respect the behavioural charter described in the terms' appendix?
How does the payment work on?
The payment is made in advance by the final user thanks to Good Spot online payment. Good Spot stocks these payments and redistributes the funds collected to the guide, 72 hours after the service delivery, unless a user has reported a problem. In this case, we will contact you to clarify what happened and find an arrangement.
Which advice should you follow before offering an activity on the website?
Good Spot is available to personally assist you in creating your activity. However here are some tips to follow before offering a service:
Make sure you are allowed to make visits in the place you chose (security, authorization, etc.) ?
Identify your expenses so that the price of the service cover?s them
Clearly define the itinerary of your visit?
Prepare in advance your activity in order to have more time with members who have reserved?
Always foresee a backup plan (weather, transportation problems, etc.).?
Test first with your relatives
Describe the activity as much as possible (+ photos)
Can I organize regular events?
Good Spot makes it possible to create recurring events with a frequency that you decide according to your availabilities.
I just created my own activity, why is it not visible on the website?
Once your activity is created, it will be visible only after verification by our team. Why? We want to ensure that all activities offered on Good Spot correspond to Good Spot's terms of use, and that they meet your targeted members' requirements. We will also make graphic and/or text improvements. ?The team is committed to publishing your ad if it complies, within about 24 hours.
How does the guides' compensation work?
Good Spot acts as an intermediary between the guide, offering one or more activities, and those interested in booking them. The guide is not employed by Good Spot. The Guide is responsible for the tariffs decision, particularly regarding its costs (transport, materials, and time spent to acquire this knowledge). This compensation is paid to the guide after performance of the service described. ?Good Spot sends a monthly report to the guides stating all their amounts collected.
Should the guide declare these amounts to the tax office?
Good Spot is for all of you whatever your home country.
Tax law is specific to each country. Good Spot invites all guides to get more information and contact their local administrative centers to check the tax return conditions. ?Nevertheless, we can still advise you regarding your profile and your professional wishes, please contact us!
What about the case of France? By default, all incomes must be reported. However, many clauses and exemptions exist (artists, students ...). In doubt, we invite you to declare any amount (estimated as capital gains) to your local tax administration and take steps to obtain the most suitable status (like the French sole trader status, which can be adopted in a few simple steps).
I want to find new activities for Good Spot platform? How does this work and how can I get paid for this?
The more we are to develop the platform, the stronger we are! We need you to build the Good Spot community. If you are interested in helping us with our project, Good Spot can offer you an "Ambassador" status. Good Spot then agrees to give you a personalized support and set up an attractive wage for your efforts.
The Ambassador status is particularly suitable if you want to cover a European capital or other countries. Contact us here!
How do I contact the Good Spot team?
If you do not find the answer to your question in this FAQ, please click here to contact the team.
Can I offer more than one experience?
Yes, you can submit as many activities as you wish. Good Spot encourages the guides to diversify their activities (shape, length, theme, etc..) in order to reach a wider range of visitors.
Do I have to post pictures on my ad?
It is not mandatory but photos are important to people likely to book your activity and they embellish your ad.
What is a good profile?
A good profile is a profile that arouses the visitor's curiosity to meet you and book your activity. Try to demonstrate your worth in the activity description as well as on your profile picture. Be "authentic"!
How can I promote my activity?
There are several ways to promote it.
- On your blog / website: integrate your activity using the links generated by Good Spot (each activity refers to a unique place).?-
- On your Facebook account / Twitter: Talk about your experience to your friends by sharing the link of your ad.
I just confirmed a booking, what should I do now?
A: Here is a list of things you should do to ensure that the participants have all the details to avoid any mishap:
- Confirm the date and time of the activity
- ?Agree on a meeting point. Make sure the place is easy to find and not crowded. The guide has to make it easy for the visitors to find him
- Tell them what they should wear and bring (walking shoes, water bottle, subway map, etc...)?
- Confirm the itinerary and program
- Answer questions about your city. More than a guide, you are their friend in this new city. ?
- Make sure you are ready (route / knowledge / equipment, etc...) to make the activity in the best conditions. If you take the participants in a museum, for example, make sure it is open. ?
- 48 hours before the activity, get in touch with the participants, even if you think they have already read the details.
What if I receive a booking that I cannot fulfill?
If you are not available to make an activity that visitors have previously booked:
- Quickly contact all participants and inform them of your unavailability for the period booked. You can try to arrange another date with the participant. ?
- If you cannot find a compromise contact Good Spot team by clicking here.
How will I know if my activity has been booked?
Once a participant has booked your activity, you will receive an e-mail from the Good Spot team. Check your Good Spot profile and click on "my bookings".
What if a participant asks me to pay cash the day of the activity?
If a participant offers to pay you directly, you should politely decline. Why? Because our fully integrated payment system is secure. When you confirm a booking, we collect payment from all participants. By keeping all transactions in our system, it confirms that you have accepted our terms and guarantee payment for any activity. You also benefit from our cancellation policies.
Why is it important to communicate via the messaging system Good Spot?
Good Spot has developed its own email system to simplify exchanges between participants and guides. This system is also a safety guarantee.
Do I respond to all messages?
It is not mandatory to respond to all messages but we highly recommend it. Responding quickly to your messages shows that you are motivated and it reassures the visitor. If you receive spams or have doubts about the origin of a message, do not hesitate to contact us.
How to turn the activity into an unforgettable experience?
Here are some guidelines:
- Take a good start: The first 5 minutes set the tone. Make sure to be friendly, open and welcoming. We suggest you to give an overview of the program to the participants, so that they can get prepared for the activity
- Be attentive: Make sure that the participants are still interested. Be attentive to them and try to meet their expectations and requests
?- Watch the timing: Keep a good pace to finish on time
- Make the experience interactive: Involve your guests in the activity
- Take some pictures: Add them to your ad or e-mail them to your visitors
- The grand finale: End on a good note. If you can, keep a little surprise at the end
?- Epilogue: Give a little time to answer potential questions from the participants
What should I do if I cannot find the participant?
Once the reservation is confirmed, you will receive an e-mail stating the program, e-mail address and telephone number of the participant. If you cannot find the participant, you should call him or send an e-mail. If you need help, do not hesitate to contact us.
What if the participant is late? Or if I'm late?
If the participant is late, contact him to see if everything goes well and if you can still maintain the activity. If the participant is more than 30 minutes late, the activity is considered as canceled and not refundable. If you are late, contact the participant and let them know as soon as possible. If you are very late and you need to cancel, participants will be fully refunded. If you need help, do not hesitate to contact us.
Why comment on the participant's profile?
Whether you are a guide or a participant, you will have the opportunity to write comments after each activity. Users who have participated in this activity can write comments. It allows the rest of the community to get a clear idea of each activity. If you are a new guide with at least one reservation, and you need feedback, we can help you.? Comments allow guides to get a reputation among future participants and this obviously contributes to an increase in the number of bookings.
When will the participants let me comments?
After the activity, the participant receives an e-mail suggesting to leave a comment on your ad. You can also send a thank you message by offering the participant to leave a comment on your profile.
What if I get a negative comment?
Take it as a constructive comment. You can learn a lot and improve your activity by understanding what people do not appreciate. Comments on the website are 100% authentic (and that obviously includes the negative comments). A good way to manage negative comments is to contact the participant and understand how you can improve your experience.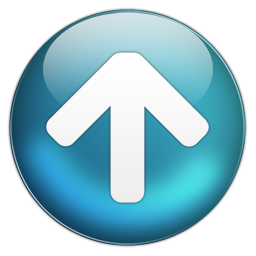 Post a new activity on the platform
How do I develop my experience?
A: The process is very simple. Register on Good Spot website, click on "Share your talents," then follow the instructions! ?You can also contact us by clicking here.
How can I get my activity published on Good Spot homepage?
The home page is administered by Good Spot. The more you improve and detail your activity, the more it corresponds to the user demand and the more chances you have to appear on our homepage.
Can I edit my activity after publishing?
It is possible for a guide to edit regularly its offer (new photos, new presentation text, rate change). Each amendment will still be subject to verification by the Good Spot team.
How do comments work?
Comments allow users to express an opinion on activities. Once the activity is completed, an email is automatically sent to participants asking them to leave a comment on your ad. As a guide, the positive comments motivate people to book your experience and allow you to appear more often in search results.
What kind of photos should I post?
We recommend you to publish photos that really illustrate your activity. Make sure you have the right to publish these images (royalty free of use).
How to write a good description of my activity?
There are several things to do to create a good ad:
- Complete your profile and add a personal photo?
- Provide a title that arouses the visitor's interest and curiosity
- Add beautiful pictures illustrating the activity you offer?
- Briefly describe the meeting point, and specify the region where it will take place. This will help the search engine to reference you.
?- Plan as much events as you can
In general, the more details you include to your ad, the more it will gain visibility
Why and how planning my availabilities ahead?
If you manage to schedule your timing in advance, you can indicate early your availabilities on Good Spot. You will be likely to receive reservations from people wishing to organize their journeys in advance.
How do I edit my profile?
After logging on Good Spot, click on your "Profile" section. A complete and illustrated profile arouses more confidence and it reassures people to book your activities.
How do I delete my activity? (Not available in BETA version)
If you want to edit / complete an activity, you just need to connect to your profile and click on the specific activity. To remove it you only have to click on the "delete" button.
Caution: We strongly advise you not to remove an activity for which reservations have been made because it will directly influence your cancellation rate. In such case make sure to reprogram these reservations.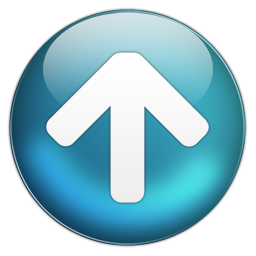 Sponsorship

How does the sponsorship work?
The idea of a community platform is that it is enriched by all of you.
Good Spot offers you to sponsor relatives, friends or colleagues with unique skills and knowledge to support them to create their own experiences. As a sponsor, Good Spot is committed to give you a third of its own commission (5%) of the total amount of each of your friend's reservations within a period of 6 months.
For example: You have sponsored seven guides, making on average 5 monthly bookings at €79. At the end of the sponsorship period, you can get € 829.50 in addition to your own reservations!
Ambassadors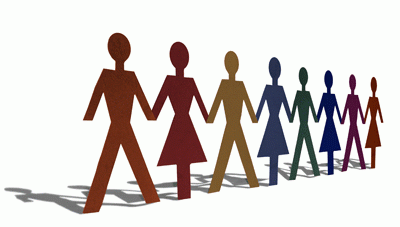 I can find new activities for Good Spot: How does this work and how can I get paid for this support?
The more we are, the stronger we are. Good Spot can provide you an Ambassador status. Good Spot then agrees to give you a personalized and set up compensation for this effort.
The Ambassador status is particularly suitable if you want to cover a European capital or a country other than those already covered. Contact us here!
How does the ambassador status work?
As its name suggests, an Ambassador is an official representative for Good Spot. Usually established in a large city, the Ambassador is a person whose main purpose is to find new guides for the platform.