List of the guides in Denpasar
Find out all our guides offering an activity in Denpasar
Welcome to Bali! My name is I Made, I am a Balinese local guide and i can be your host, guide, driver and concierge during your stay on our magnificent island. I hope you will allow me to make your visit as pleasant and enjoyable as possible.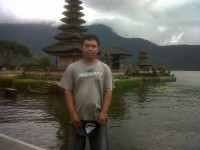 Hi, My name is Agung. I am From Bali, Indonesia.I am One of Tour guide in Bali. If you would like to spent holiday in Bali , you should see our beautiful island. To see some temples, vulcano, lake, coffe plantation and rice field.
here I would like to be your tour guide to provide you best services in Bali.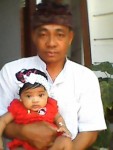 ABOUT ME:
I have professional tour guide with profound experience more than 20 years in the tourism industry to offering private tour guided tours in and around Bali either for the private tour or the group tours. Don't worry !I am flexible,reliable,enthusiastic,affectionate,hospitable,positive,and adaptable.I love people from the children to older people.I know all the best tourist destination in and around Bali.I am quite knowledgeable about Balinese culture,art,story,etc.Don't worry about my English because I am English teacher as well.I will guarantee that you are be amazed by its beauty.I love customer service and consider myself an informative and professional tour guide.I can show you what you want to see.I am flexible to adjust to give you the best possible experience that make your time unforgettable moment in Bali.
I have created this page those who are planning your holiday trip,simply have a great passion in traveling.for the tourist who would like do adventures,I have fantastic and attractive tourism activities on the land,under the sea and on the sky.
I would like to invite you to join with me as a professional tour guide on your leisure time.my motto"your wish is my command"
don't delay and hurry to book tours,adventures,hiking,seeing about culture,arts,etc with me